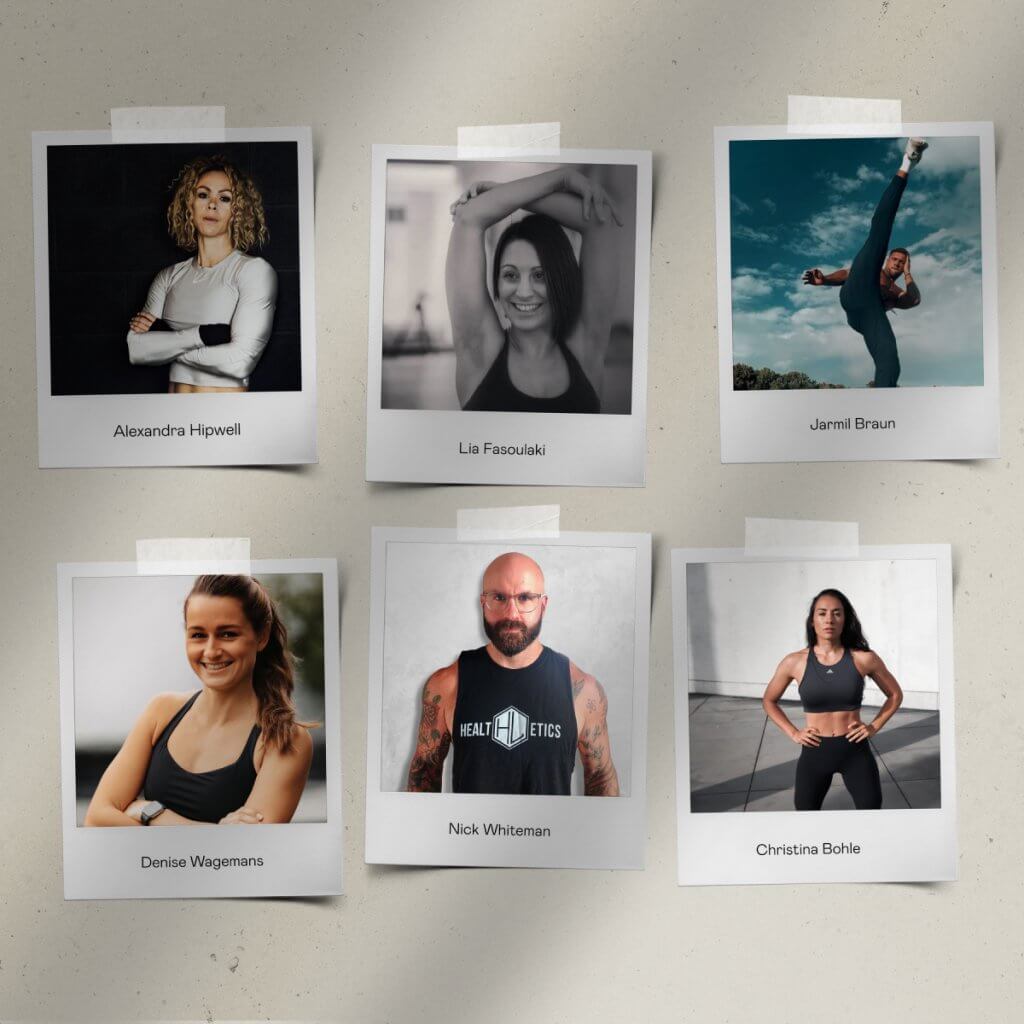 Alexandra Hipwell: Entrenadora personal certificada con más de 20 años de experiencia como entrenadora
Nick Whiteman: Entrenador personal certificado con más de 9 años de experiencia como entrenador
Christina Bohle: Entrenadora de Yoga Certificada
Lia Fasoulaki: Entrenadora de Pilates certificada con más de 15 años de experiencia
Jarmil Braun: Fisioterapeuta deportivo certificado con 13 años de experiencia en artes marciales
Denise Wagemans: Entrenadora de atletismo certificado con 15 años de experiencia en atletismo

Toda la información sobre la aplicación
Is it possible to test the app for free?
You have the opportunity to test the HOI by Kettler Fitness app for free until end 2022. Users with an Android smartphone must first register ("Join Now") to download the app for free. Access to the app's content will be blocked when the free period expires. After that, you have the option to continue using the fitness app for a fee.
Create an account
To create an account, you must enter your full name, email address and personal details and create a password. Your data will be kept strictly confidential.
How do I enable health apps while using the app?
Whether using an Android or an Apple phone, connection to the health apps improve your experience by allowing access to your health data. After logging into the app, tap the hamburger icon in the upper l eft hand corner.
Apple users will have the opportunity to tap on "Connect Health" to connect to Apple Health.
Android users will have the opportunity to tap on "Google Fit" to connect to Google Fit.
How do I find the right workout for me?
With our filters we want to support you in your search for the perfect workout. You have the possibility to choose a workout based on the following criteria:
Activity
Duration
Coaches
User Level
Workout Type